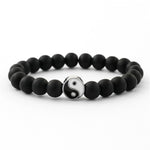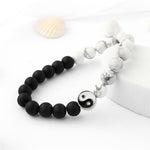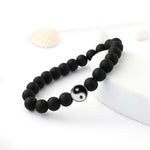 Black and White Balance Bracelet
Please select an available variant

Yin and Yang, black and white. This Chinese symbol gives this Black And White Balance Bracelet values you won't find anywhere else! Treat yourself to this jewel to confirm your true personal values.

Features of this Balance Bracelet:
Natural Stones

:

Healing Properties



Jewel type: Yin Yang Bracelet
Material: elastic, zinc alloy

Pearls Diameter : 8 mm (22 pearls)
Length: 15cm

Ideal to offer a symbolic gift
Unisex (bracelet for men and women)
FREE SHIPPING
If you are looking for the perfect bracelet, this yin yang matching bracelets should fit you perfectly to complete your harmonious style. Otherwise, you can go to the Yin Yang Bracelet collection to discover all our models. To complete your style, we can propose you other Yin Yang jewels.