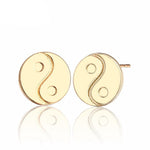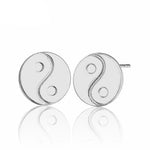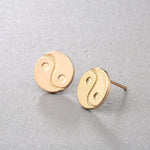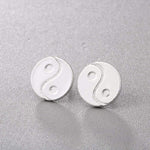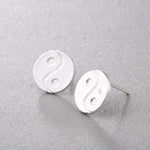 Cute Stud Yin Yang Earrings for Women
Please select an available variant
Will be in inventory as of

These Cute Stud Earrings for Women will have a positive impact on your well-being. As well in their taoist values as in their unparalleled beauty. It will make you feel beautiful and harmonious.

Features of this Women Earrings:
Material: Zinc Alloy
High phylosophical values
Jewel type: Yin Yang Earrings
1 X Earrings pair
Diameter: 11,6mm
Careful details
FREE SHIPPING
Would you prefer to opt for a silver ring? Then we have what you need. These sterling silver yin yang earrings will surprise you with its harmonious finish. Our collection of yin yang earrings will give you a wider view of all our earrings. Make your choice among all our yin yang jewelry, in stainless steel or silver, they are all carefully chosen to be part of our collections.