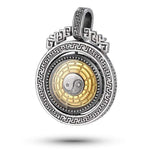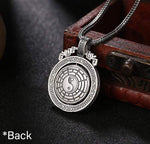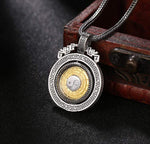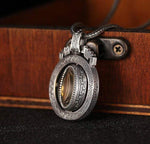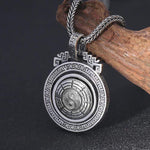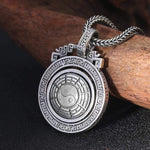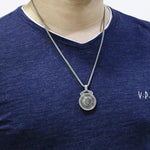 Please select an available variant

This
Antique Chinese Necklace

with protective power will bring you luck and well-being. Its very singular style is reflected in its ancient taoist design.

Features of this Antique Necklace:
925 Sterling Silver Pendant

Jewel type: Yin Yang Necklace
Genuine Leather

Pendant: braided and reinforced structure
Pendant Size: 31 x 27 mm | Chain size : as desired | Weight: 16gr

Ideal to offer a symbolic gift

Unisex (necklace for men and women)
FREE SHIPPING
Protect yourself from negative waves with this bagua mirror necklace with extraordinary powers! Discover more about our yin yang necklaces by visiting our collection. You can also discover all our yin yang jewelry to find the jewel that will suit you!