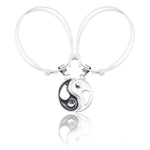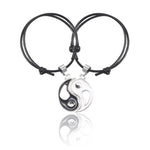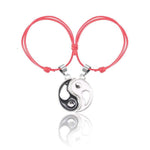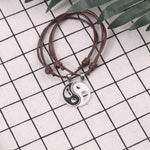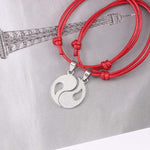 Yin and Yang Bracelet 2 Pieces
Please select an available variant

Wear this Yin and Yang Bracelet 2 Pieces with your partner. It will symbolize inner peace and lasting relationship. This jewel combines spirituality with human connection.
Features of this 2 Pieces Bracelet :
Zinc Alloy Bracelet

Jewel type : Yin Yang Bracelet
Powerful Spiritual Symbol

Ideal to offer a symbolic gift
Length: 22cm~

100% handcrafted manufacturing
Unisex (bracelet for men and women)
FREE SHIPPING
Offer this inner peace bracelet to someone who is very close to you, it will express the love you have for that person. To discover more yin yang wristbands, we invite you to visit this collection. You can also have a better overview by going directly to our yin yang jewelry collection.

*This item is divided into 2 pieces