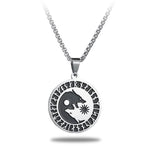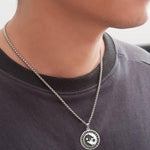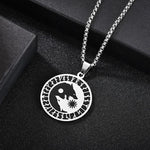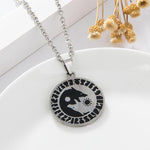 Please select an available variant

Their commitment and love for their families, their humility, their sense of communication and their extreme intelligence inspire many people. Give this beautiful Wolf Yin Yang Necklace to someone you love and who has a true wolf's mind.

Features of this Wolf Yin Yang Necklace :
Zinc Alloy Pendant

Jewel type : Yin Yang Necklace
Resistant Necklace : Mesh structure and reinforced
Pendant Size : 30 x 30 mm | Chain Size : 50cm | Weight : 16,7gr

Ideal to offer a symbolic gift
Unisex (necklace for men and women)
FREE SHIPPING
Just like the relationship between members of a wolf pack, this bestie necklaces for 2 has great sentimental value. Visit our collection of yin yang necklaces and find inner peace. You can also discover yin yang jewelry to get a more global view of our products.