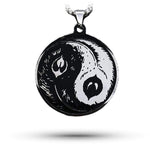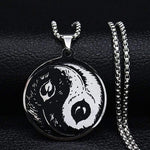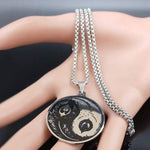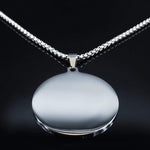 Black and White Feather Necklace
Please select an available variant
Will be in inventory as of

Feathers are generally the sign of an Angel or our Guide to tell us that he is close to us to protect us, guide us, watch over us or simply to show us that he has heard our request. Here, this Black and White Feather Necklace will guide you gently but surely towards inner peace.

Features of this Feathers Necklace:
Stainless Steel Pendant

Jewel type: Yin Yang Necklace
Resistant Necklace: Mesh structure and reinforced
Pendant Size: 35 x 35 mm | Chain Size: 50cm | Weight: 20gr

Ideal to offer a symbolic gift

Unisex (necklace for men and women)
FREE SHIPPING
If you don't like this pendant, have a look at this circle of life tree necklace representing the tree of life. If you like our yin yang necklaces then visit our dedicated collection. Discover our whole range of yin yang jewels for a complete overview!