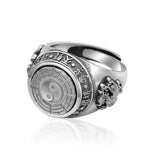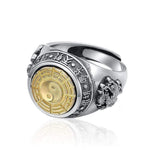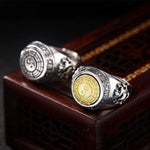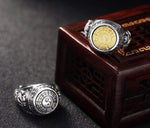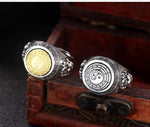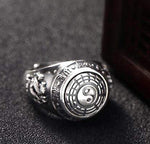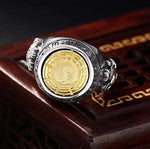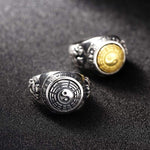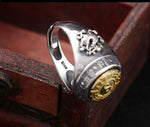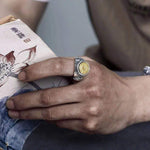 Chinese Yin Yang Dragon Ring
Please select an available variant

Combines the sovereignty of the dragon with the symbolic value of the bagua. Here the yin yang symbol present on this
Chinese Dragon Ring 

reminds us of the duality of the dragon and the bagua also called Pa kua.

Features of this Bagua Ring:
Material

: 925 Sterling Silver
Jewel type: Yin Yang Ring
Ideal to offer a symbolic gift
No discomfort on your skin
Careful details

Weight: 15gr
FREE SHIPPING
*Despite the adjustable function of the ring, it is close to the US size 10 to 12
Become aware of the duality between life and death by wearing this yin yang skull ring with its singular style. Bring out your philosophical values with our yin yang rings, they will balance your chakras. All our yin yang jewels have very intense spiritual values and will change the vision of the world you have.