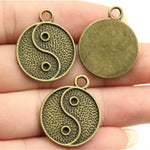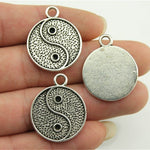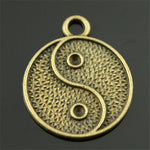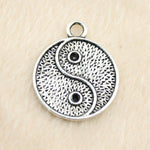 Feng Shui Yin Yang Charm (10 Pieces)
Please select an available variant
Will be in inventory as of

Bring both an antique feel and a touch of Feng Shui to your clothing style by creating a Taoist necklace with this attractive Feng Shui Yin Yang Charm.

Features of this Feng Shui Charm:
Material: Premium

Zinc Alloy

High phylosophical values
Ideal to create your own taoist necklace
Jewel type: Yin Yang Charm
10X

 

Charms
Dimensions: 23x23mm
Careful details
FREE SHIPPING
If the design of this jewel does not seduce you, then discover this chinese charm for necklace with Asian style. You can also check the collection of yin yang charms, you will surely find what you're looking for. Our wide range of yin yang jewelry is waiting for you!