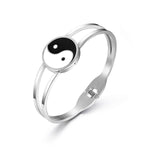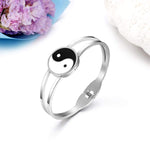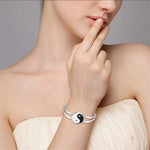 Please select an available variant
Will be in inventory as of

If the Taoist religion is important to you, then wear this Metal Yin Yang Bracelet on a daily basis. You will get closer to the inner peace thanks to the spirituality of Taoism.
Features of this Metal Bracelet:
Stainless Steel Bracelet
Jewel type: Yin Yang Bracelet
Powerful Spiritual Symbol

Ideal to offer a symbolic gift
Inner Perimeter: 17,5cm
Cabochon diameter: 2,2cm
FREE SHIPPING
Bring out your feline side by wearing this feline spirit bracelet which will perfectly bring out your personality, getting closer to the cat, a very sacred animal in China. Don't hesitate to visit our bracelet collection to discover even more models. Our collection of yin yang jewels will bring you only positive waves.