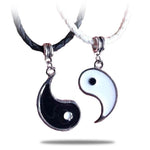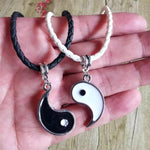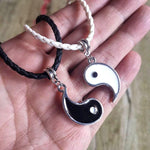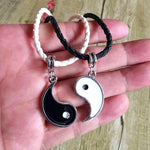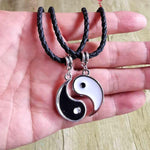 Mind Body Spirit Necklace
Please select an available variant
Will be in inventory as of

Wear your peace of mind around your neck with this Mind Body Spirit Necklace that will say a lot about your peaceful personality. Let the people around you know that you are healthy in body and mind.

Features of this Mind Necklace :
Zinc Alloy Pendant

Jewel type : Yin Yang Necklace
Genuine Leather

 

Pendant: braided and reinforced structure
Pendant Size : 25 x 25 mm | Chain Size : 49cm | Weight : 10gr

Ideal to offer a symbolic gift
Unisex (necklace for men and women)
FREE SHIPPING
Immerse yourself in Taoism with this serenity necklace that will reveal your level of inner peace. Beautify your harmonious jewelry box, go to the dedicated collection. For all the other jewels with the effigy of an ancient Chinese symbol, we have a yin yang jewelry collection.
*This item is divided into 2 pieces