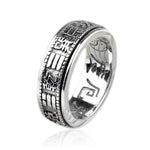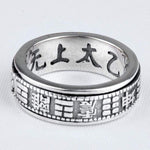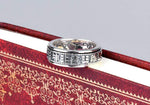 Please select an available variant
Will be in inventory as of

Feel the polarity of yin yang through this Silver Spiritual Ring with remarkable finishing qualities. Feel the powerful spirituality that emanates from this Taoist jewel while wearing it.
Features of this Spiritual Ring:
Material

: 925 Sterling Silver
Rotatable Ring
Jewel type: Yin Yang Ring
Ideal to offer a symbolic gift
No discomfort on your skin
Careful details

Weight: 9gr
FREE SHIPPING
If you want to become a luckier person, then this chinese good luck ring will help you every day. You can also make your choice among our yin yang rings with an ancient Chinese symbol. Strengthen your spirit with our yin yang jewelry worthy to be worn by people with a strong kindness of spirit.