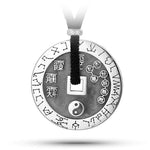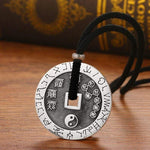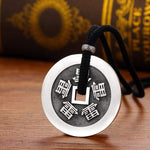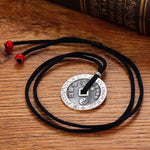 Sterling Silver Constellations Yin Yang Necklace
Please select an available variant

Chinese astronomy is very old. It has developed over many centuries. Adopt this Sterling Silver Constellation Necklace with ancient design and keep the Chinese constellation close to you.
Features of this Constellation Necklace:
925 Sterling Silver Pendant

Jewel type: Yin Yang Necklace
Genuine Leather

 

Pendant: braided and reinforced structure
Pendant Size: 37 x 37 mm | Chain Size: 45cm | Weight: 13gr

Ideal to offer a symbolic gift

Unisex (necklace for men and women)
FREE SHIPPING
Combine the power of the dragon with the power of the 8 elements symbol with this chinese dragon necklace. If you like our yin yang necklaces then visit our dedicated collection. Discover our whole range of yin yang jewels for a complete overview!