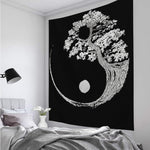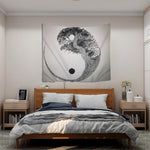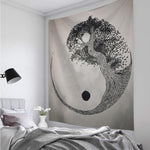 Please select an available variant
Will be in inventory as of

Adopt this tapestry mixing nature and Yin Yang symbol. For many this symbol represents immense values. Find inner peace thanks to this Tree Tapestry made with cotton.

Features of this Black and White Tree of Life Tapestry:
Material: Polyester / Cotton

Decor type: Yin Yang Tapestry
Printing: High quality and color accuracy

Machine washable
Give a unique style to your home
FREE SHIPPING
In a more aquatic atmosphere, do not hesitate to discover this yin yang koi fish tapestry with high quality colors. This is not your style of tapestry? That's okay, keep visiting our yin yang tapestry collection. And if you are not particularly interested in our tapestry, you can also choose one of our yin yang decor.