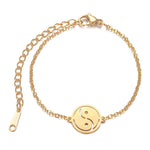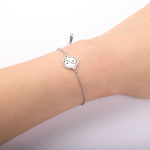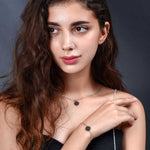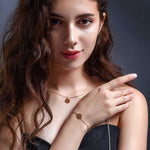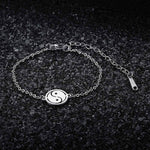 Please select an available variant
Will be in inventory as of

Bring a little femininity to your outfit with this Yin Yang Bracelet Gold. Shining like an exceptional yin yang jewel, it will give you spirituality and balance to your sanity.
Features of this Feminity Bracelet :
Stainless Steel Bracelet

Jewel type : Yin Yang Bracelet / Necklace
Powerful Spiritual Symbol

Ideal to offer a symbolic gift
Length : 21cm
FREE SHIPPING
Bring out your feminine touch with this women chinese bracelet. It will be the perfect wristband for someone with a harmonious mind. If you wish to discover other yin yang bracelet that look like this one then visit this specific collection. You can especially discover the yin yang jewelry, it will awaken the peace that sleeps in you.