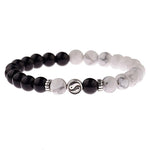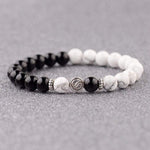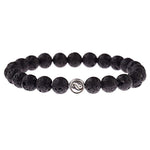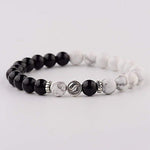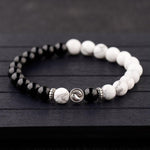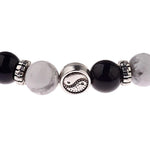 Please select an available variant
Will be in inventory as of

Open your chakras by wearing this Yin Yang Wristband and free your mind with the concept of duality represented by Taoism. Become one with your mind.

Features of this Yin Yang Wristband:
Natural Stones

: Healing Properties

Jewel type: Yin Yang Bracelet
Powerful Spiritual Symbol

Ideal to offer a symbolic gift
Material: elastic, zinc alloy
Pearls Diameter: 8 mm (24 pearls)
Length: 18cm
100% handcrafted manufacturing
Unisex (bracelet for men and women)
FREE SHIPPING
Welcomes life and death with spirituality through this pearls skull bracelet with surprising finishing qualities. Visit our collection of yin yang bracelets to discover harmonious jewels. Discover our yin yang jewelry to amplify your spirituality through a taoist object.