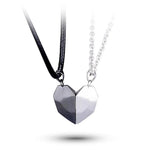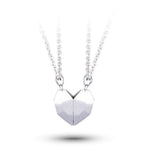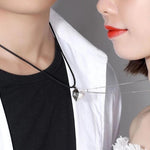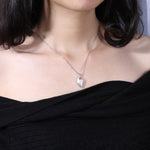 2 Pieces Magnetic Heart Necklace
Please select an available variant
Will be in inventory as of

Wear this 2 Pieces Magnetic Heart Necklace with your partner to merge your yin yang jewelry. The yin (black), represents the night and the passive while the yang (white) represents the day and the active.
Features of this Magnetic Necklace:
Zinc Alloy Pendant

Jewel type: Yin Yang Necklace
Resistant Necklace: Mesh structure and reinforced
Pendant Size: 20 x 10 mm | Chain Size: 60cm | Weight: 9gr

Ideal to offer a symbolic gift

Unisex (necklace for men and women)
FREE SHIPPING
In a calmer style, this yin yang turtle necklace will be perfect for someone who loves tortoises. Don't hesitate to visit our necklace collection to discover even more models. Our collection of yin yang jewels will bring you only positive waves.

*This item is divided into 2 pieces