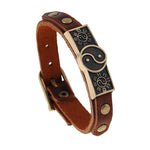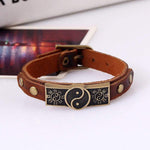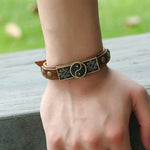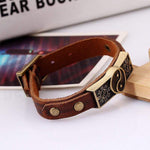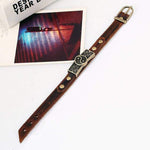 Please select an available variant
Will be in inventory as of

Bagua is a symbol with 8 trigrams. According to Feng Shui traditions, the Bagua mirror is used to protect homes by diffusing positive energy and repelling bad currents coming from outside. So repel all the negative waves with this Bagua Bracelet.
Features of this Bagua Bracelet :
Copper Alloy Bracelet / Genuine cowhide leather

Jewel type : Yin Yang Bracelet
Powerful Spiritual Symbol

Ideal to offer a symbolic gift
Length: 24cm

100% handcrafted manufacturing
Unisex (bracelet for men and women)
FREE SHIPPING
If you like this symbol with symbolic trigrams then this yin and yang bracelet set is perfect for you. Visit our collection of yin yang bracelets and find inner peace. You can also discover yin yang jewelry to get a more global view of our products.