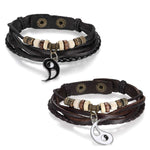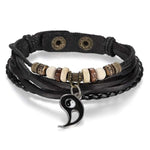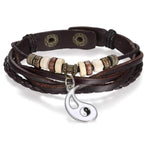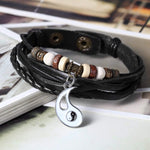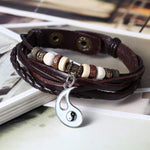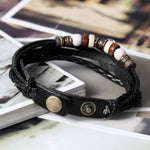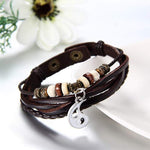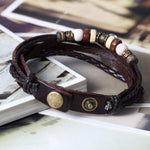 Black Leather Yin Yang Bracelet
Please select an available variant

Express your nomadic instincts with this Black Leather Yin Yang Bracelet made with genuine leather. It will revive the inner peace that sleeps in you.
Features of this Black Leather Bracelet:
Zinc Alloy / Leather

Jewel type: Yin Yang Bracelet
Powerful Spiritual Symbol

Ideal to offer a symbolic gift
100% handcrafted manufacturing
Unisex (bracelet for men and women)
FREE SHIPPING
If you don't appreciate this jewel go to this yin yang bracelet gold it will be the ideal gift for your girlfriend. If you are not interested in this wristband, then visit our yin yang bracelet collection. These yin yang jewels will have an impact on your well being.
*The 2 bracelets are included.