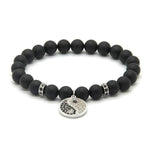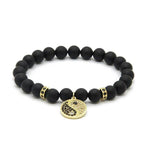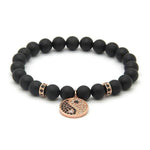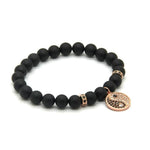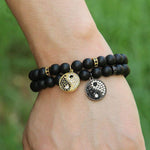 Black Onyx Spiritual Bead Bracelet
Please select an available variant
Will be in inventory as of

Grant you the virtues of the onyx natural stone. In addition to expressing the Taoist spirit and the concept of duality, this
Black Onyx Spiritual Bead Bracelet 

will have a positive impact on your well-being.

Features of this Onyx Bracelet:
Natural Stones

: Healing Properties

Jewel type: Yin Yang Bracelet
Powerful Spiritual Symbol

Ideal to offer a symbolic gift
Material: elastic, zinc alloy
Pearls Diameter: 8mm (23 pearls)
100% handcrafted manufacturing
Unisex (bracelet for men and women)
FREE SHIPPING
If you are a fan of jewelry based on natural stones then this taiji bracelet will be ideal for your well-being. If you don't like it, explore our collection of very harmonious yin yang wristbands. Our yin yang jewelry also deserves your attention!