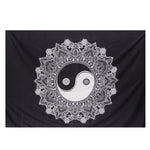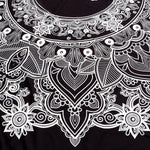 Mandala Yin Yang Tapestry
Please select an available variant
Will be in inventory as of

If you are here looking for different models of Mandala Yin Yang Tapestry for yourself or to give to someone special, you have come to the right place. Discover this sumptuous tapestry with priceless philosophical values.

Features of this Mandala Yin Yang Tapestry:
Material: Polyester

Decor type: Yin Yang Tapestry
Printing: High quality and color accuracy

Machine washable
Give a unique style to your home
FREE SHIPPING
In the same style, discover this black and white mandala tapestry with an even bigger design. Maybe you don't like this tapestry, so I invite you to visit our yin yang tapestries collection. In a more general way, you can directly visit our yin yang home decor collection.