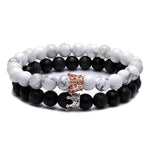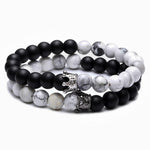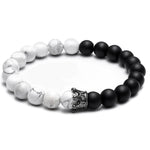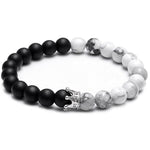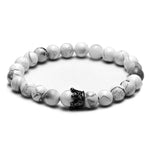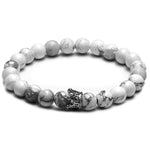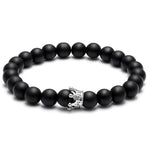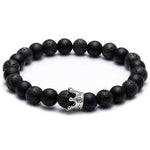 Yin Yang Men's Beaded Crown Bracelets
Please select an available variant
Will be in inventory as of

Behave like a king with this Mens Beaded Crown Bracelets and be loyal to others. This yin yang jewel represents royalty and complementarity. It will be perfect for a couple who fully assumes their royal character.

Features of this Yin Yang Wristband:
Natural Stones

: Healing Properties

Jewel type: Yin Yang Bracelet
Powerful Spiritual Symbol

Ideal to offer a symbolic gift
Material: elastic, zinc alloy
Pearls Diameter: 8 mm (24 pearls)
Length: 16-24cm
100% handcrafted manufacturing
Unisex (bracelet for men and women)
FREE SHIPPING
Dominate like a great king with this bracelet couple king queen, it will turn green when it is very dark in the room. This is not your style of necklace? That's okay, keep visiting our yin yang bracelet collection. And if you are not particularly interested in our necklaces, you can also choose one of our yin yang jewelry.