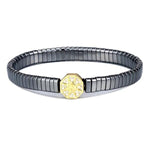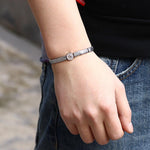 Please select an available variant
Will be in inventory as of

Take this Pakua Bracelet to express your spiritual values in the daylight! The symbol that is represented here is called "Bagua". It is the symbol of the 8 elements.
Features of this Pakua Bracelet:
Zinc Alloy Bracelet
Jewel type: Yin Yang Bracelet
Powerful Spiritual Symbol

Ideal to offer a symbolic gift
Length: 16,5cm
FREE SHIPPING
Get closer to the perfect balance and discover this metal yin yang bracelet with important spiritual meaning. To discover more yin yang wristbands, we invite you to visit this collection. You can also have a better overview by going directly to our yin yang jewelry collection.