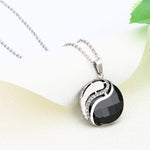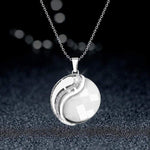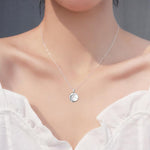 Women's Yin and Yang Necklace
Please select an available variant

Shine like a radiant sun thanks to this beautiful Women's Yin and Yang Necklace. Made from Ceramic Stainless Steel, this jewel will make you glow like no other pendant will.
Features of this Women's Necklace:
Ceramic Stainless Steel Pendant

Jewel type: Yin Yang Necklace
Resistant Necklace: Mesh structure and reinforced
Pendant Size: 21 x 21 mm | Chain Size: 40cm | Weight: 9gr

Ideal to offer a symbolic gift
FREE SHIPPING
Immerse yourself in the vitality of a sacred symbol of revitalization with this yin yang flower of life necklace. If you don't like it, explore our collection of very harmonious yin yang necklaces. Our yin yang jewelry also deserves your attention!