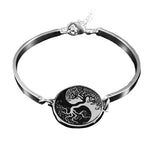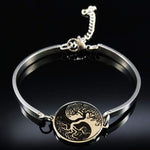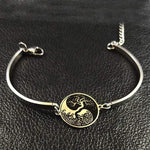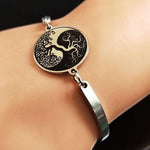 Yin Yang Tree of Life Bracelet
Please select an available variant
Will be in inventory as of

Soak up the vitality that emanates from this Yin Yang Tree of Life Bracelet having as many Taoist values as symbolic values to this tree known for being a symbol of love and protection.
Features of this Tree of Life Bracelet :
Stainless Steel Bracelet
Jewel type : Yin Yang Bracelet
Powerful Spiritual Symbol

Ideal to offer a symbolic gift
Diameter: 60mm
FREE SHIPPING
If you like the symbol of the 8 elements then discover this pakua bracelet to the spiritual trigrams. Sublime, it will go perfectly with your clothing style. This collection of yin yang bracelets is especially worth seeing to see some nice jewels. The yin yang jewelry collection has a lot of discovery to show you.